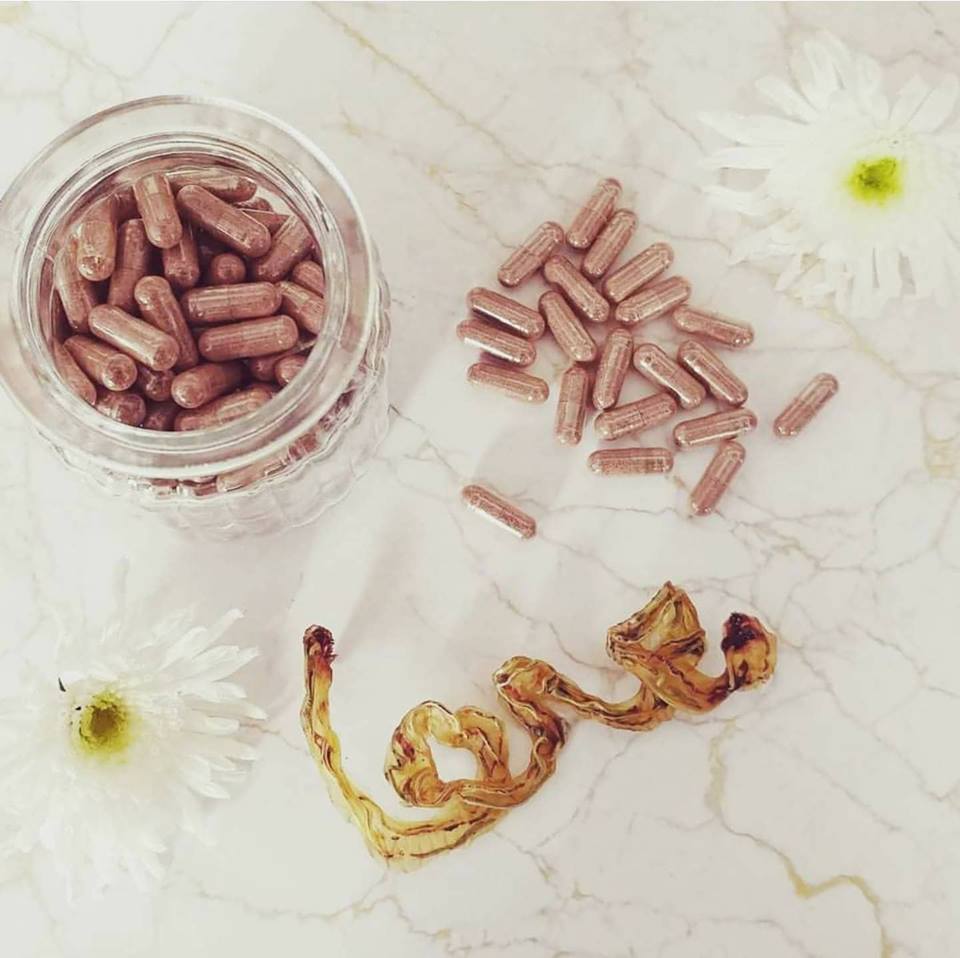 Many mums in Ireland are now using encapsulation to transform their placenta into easy to take capsules! They are looking to experience the many benefits encapsulation brings to postnatal recovery! Some new parents choose encapsulation because they are hoping to avoid the "baby blues" or postnatal depression. Others want to ensure they maintain energy levels when caring for a new baby plus older siblings! No matter your motivation, you are worth it and wanting to feel your best following the birth of your baby is an invaluable investment in YOU and your postnatal recovery!
Use my convenient online booking form for placenta services!
Reported Benefits of Placenta Capsules
- Reduction in postnatal depression symptoms
- Rebalancing of iron, hormone and mineral levels
- Faster postpartum healing/recovery
- More balanced mood
- Increased energy levels
- Improved breast milk production
- Less hair loss & clearer skin
- Reduced postpartum bleeding
Download this guide for information on placenta capsules and other remedies.
Your Local
Encapsulation Specialist
When choosing a placenta encapsulation service, it is important to hire a specialist with both experience and proper training. As a graduate of the prestigious IPEN program (based in the UK), you can rest assured that the highest safety standards will always be followed when your capsules and other remedies are made under my care. Once you book in for encapsulation, a chiller kit is delivered to you which has everything needed to keep your placenta properly chilled until collection. Your placenta is then personally collected by me from your home or hospital and processed in my designated processing facility. A courier is never used to ensure your placenta is consistently chilled at the correct temperature, it arrives in a timely fashion and your confidentiality is maintained at all times. Alternatively, I also offer my encapsulation service in your own home if preferred!
As a placenta remedies specialist I have completed the following:
- IPEN, Placenta Remedies Specialist Certification
- Food Safety and Hygiene Certification
- Hazard Analysis Certification
- Bloodborne Pathogens, Infection Control Training
** Only IPEN Trained Specialists operate under a FSMS (food safety management system). We are the only specialists in Ireland with this vigorous food safety guideline document!
Use my convenient online booking form for placenta services!
Safety is My Priority
Your placenta is in safe hands! One placenta is processed at a time in my dedicated work space and only hospital grade supplies and equipment are used. My unit is sterilised both before and after each service.
When I personally collect your placenta for encapsulation, it is identified with your name and is cross-checked against the booking documentation and details you have supplied. This documentation stays with your placenta from start to finish and is completed as your placenta is processed.
Pricing
Placenta Encapsulation- easy to take capsules made following the dehydration of fresh -or- steamed placenta. Includes kit rental, which includes all the items needed to store your placenta and keep it properly chilled, €200
50/50 Encapsulation- you will receive both types of placenta capsules. The first half will be made using placenta that is steamed with ginger, chili and lemon. The second half will be made from dehydrated fresh placenta- no steaming., €230
Placenta Fruit Smoothie- the placenta is full of stem cells and growth factors which may assist with postnatal recovery. A small piece of your placenta is blended with your choice of fruit- often berries, banana, mango and with a bit of orange juice or milk. This is a great way to kick start your healing while you wait for your capsules! You may order one or two smoothies or have your entire placenta packaged into bags with fruit for you to take out of the freezer whenever you wish!, €40/one -or- €55/two
Chocolates!- a great addition to any encapsulation package. Each decadent dark chocolate morsel contains one pill-worth of your nourishing placenta powder. Flavours include plain dark chocolate, mint, vanilla chocolate, chocolate orange, chocolate almond and chocolate hazelnut. €20/one dozen or €35/two dozen.
Placenta Tincture- a potent remedy that is made using 40% alcohol. Often used to help with emotional stability, immune boosting, PMS or menopause symptoms. Includes a 100 ml large bottle of tincture & 25 ml dropper vial, €45
Placenta Essence- a more gentle remedy made with distilled water and 40% alcohol. Often used during times of illness, stress, for hormone balancing and teething for babies. Includes 100 ml large bottle of essence & 25 ml dropper vial, €30
Homeopathic Remedy- made by a registered homeopath in Ireland, including remedies for both mother and baby. Approx 200 pills for mum and 100 for baby. - €50, including postage
Placenta Print- Two prints of your placenta on watercolour paper, €10
Mommy & Baby Balm- 100 ml cosmetic-quality, a smooth balm which can be applied to the most sensitive skin, €50 (cloth nappy safe!)
Face & Body Cream- 100 ml cosmetic-quality whipped cream that is both luscious and soothing. Made with all natural ingredients and no preservatives!, €50
** All services come with a free umbilical cord keepsake! An additional collection fee will apply for pick up further than 40 km from Limerick.
Use my convenient online booking form for placenta services!
I'm always thinking of my clients and their individual needs! Flavoured capsules are now available for those who would prefer them. Contact me for more information or to make your booking. The pills pictured are mixed berry flavoured!
** This is a unique €10 optional service that many placenta specialists in Ireland are not currently offering!
Frequently Asked Questions
Can I encapsulate my placenta if I have an induction, medicated birth or caesarean section?
Yes! There are no issues with encapsulating your placenta, so long as it has not be sent to pathology.
If I'm Group B Strep positive, can my placenta still be encapsulated?
Yes! Additional precautions must be taken in the form of steaming the placenta to ensure the bacteria has been destroyed prior to dehydration. After the steaming and dehydration process, your placenta will be encapsulated and have the same wonderful postpartum benefits!
Can I encapsulate my placenta if there was meconium in my waters during labour?
Yes! Your placenta can still be encapsulated using the steam and dehydration method. Other remedies using the raw placenta may be limited.
In what instances could I not have my placenta encapsulated or used for other remedies?
If your entire placenta has been sent to pathology for any reason or you experienced an infection of the uterus, it is not suitable for consumption. This would be diagnosed by a medical professional. If you are in doubt, you may be able to store your placenta until lab results of a placental swab come back. If you have smoked throughout your pregnancy or proper storage guidelines have not been followed it also will not be suitable for encapsulation or other remedies.
How do I know the placenta products I receive are from my placenta?
My business is professional, discrete and I follow the strictest food safety protocols when your placenta is in my care. From the time you book with me until the time you receive your placenta pills and/or other remedies, there is a continuous documentation process that I follow ensuring the products you receive are yours. I collect your placenta personally, versus using a courier service, I only process one placenta at a time in my private processing facility or you can opt for your placenta to be processed in your own home (with an additional fee). Your placenta can be stored in a refrigerator for up to three days (or frozen!) so you can choose the date and time that best suits to have me come to your home. This also ensures that your placenta never leaves your care and you can see exactly how it is processed if you wish!
What other placenta services do you offer?
Many people opt for placenta encapsulation which involves the dehydration of fresh or steamed placenta which is then ground down and put into easy to take capsules. This is the most common request. Others ask for placenta smoothies, chocolates, placenta essence, a placenta tincture, homeopathic remedies, face & body cream, body balm or placenta prints. Clients can request a combination of all of the above and all services come with a free umbilical cord keepsake and a postpartum herb blend.
How does your service work?
After booking in for placenta encapsulation, I will either hand deliver your chiller kit or have it posted to you, depending on location. When you leave for hospital, you bring all of these items (don't forget the ice blocks!) needed to keep your placenta properly chilled. Following birth, I collect your placenta from either your home or hospital and begin processing it as soon as possible in my private unit designed especially for my business. It is important that your placenta is chilled properly in a cooler bag or refrigerator until I arrive- please see below. I deliver your remedies back to you, either in person or by registered post depending on your location, within a few days so you can start reaping the benefits of your placenta immediately!
What do I need to properly store my placenta until pick up?
You will need a few simple items including: a 2 litre leak-proof lunch box, one two litre zip-top bag, at least four-six ice packs/freezer boards and a cool bag to hold everything. This will keep your placenta chilled until my arrival. There is no need to purchase these items, however, as they are all included in my no-hassle chiller pack!
** To read more about placenta encapsulation, common questions and potential side-effects, please see this link on the Placenta Remedies Network website.